Joint Disease and Ruptured or Torn Ligaments
JOINT DISEASE, DIAGNOSIS, MANAGEMENT AND TREATMENT
A common cause of lameness in our pets involves damage or disease to joints. Structures involved with joint disease include bone, cartilage, ligaments, muscle and tendons. Joint disease can be developmental (occurring during growth), degenerative (wear and tear) or traumatic and, as such, affect all ages and breeds. Examples of common joint disease include cruciate ligament tears, dislocations, bone and cartilage fragmentation and arthritis. Depending upon the cause of joint disease, treatment may be medical, surgical and/or regenerative (stem cell, platelet rich plasma: PRP).
DIAGNOSIS
First, we obtain a detailed history regarding your pet's condition. Some things are more obvious than others – such as traumatic injuries versus slow onset degenerative or infectious causes. A physical examination will often lead to a diagnosis since joint pain and instability are palpable and our pets often react to manipulation of the affected joint. Other diagnostic tools that aid in diagnosis include x-rays, ultrasound, CT, MRI, arthroscopic evaluation and joint fluid evaluation. There are also infectious causes such as Lyme disease that require blood tests. After a complete history and examination, we discuss and recommend which diagnostics are best suited for your pet's condition. 
TREATMENT
Based on examination and diagnostic results, your veterinarian will develop a treatment plan. Some conditions such as arthritis are progressive, and treatment is aimed at relieving pain and in ammation and slowing the progression of the disease. There are a number of oral and injectable medications that can greatly improve your pet's comfort and allow for maximal mobility. A newer treatment modality in the treatment of joint disease involves the use of stem cells and PRP, which use cells harvested from your pet's blood, tissue and/or bone marrow to help heal diseased tissue in joints, muscles and tendons. 
Some joint diseases require surgery to repair or remove damaged tissue and return the joint to normal range of motion and function. Examples include cruciate ligament tears (similar to ACL injuries in people) which, in dogs, can be traumatic or degenerative; and osteochondrosis dissecans (OCD), which is developmental and involves cartilage that is often loose or oating in a joint, causing pain and lameness. Hip and elbow dysplasia are developmental diseases that quickly lead to permanent arthritic changes in the joint. These types of joint disease are treated surgically. Minimally invasive techniques such as arthroscopy can often be used. Arthroscopic surgery involves placement of a small camera into the joint to evaluate and treat disease through very small incisions, making recovery from surgery easier on the pet. Your veterinarian will help guide you to determine which type of medical or surgical intervention is most appropriate for your pet. 
RECOVERY
It is important for pet owners to understand the recovery and healing process following joint treatment or surgery. Many procedures depend on bone healing which, in healthy adult pets, generally takes anywhere from 8-12 weeks. Successful treatment of joint diseases is a team effort involving you and your veterinarian working together to rehabilitate your pet. At the Animal Clinic of Billings/Animal Surgery Clinic, we often prescribe a post-operative rehabilitation plan that gradually increases your pets' activity as they heal in order to get them back to athletic function.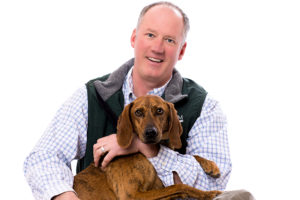 Let our highly trained and experienced team of veterinarians and veterinary technicians help you keep your pet as happy and healthy as they can be.
Call the Animal Clinic of Billings to schedule your pets next wellness examination with us today!
406-252-9499
MORE DOG CARE SERVICES
ANIMAL CLINIC OF BILLINGS AND ANIMAL SURGERY CLINIC
providing our region's companion animals and their families what they need and deserve since 1981
1414 10th St. West, Billings MT 59102
406-252-9499