Pain Management and Chronic Pain Relief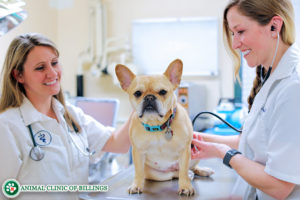 At the Animal Clinic of Billings and Animal Surgery Clinic, we believe strongly in preventing and managing anxiety and pain in our patients. We can help alleviate pain caused by surgery, chronic arthritic pain, and acute pain as in the case of trauma. Certain medications, analgesics, or acupuncture may be needed in addition to physical rehabilitation therapy (PRT) to help patients be comfortable.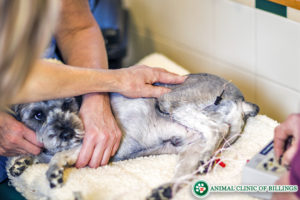 We all know that pain hurts, but pain has so many other equally detrimental effects on a dog or cats body. Not only can it slow down healing, decrease activity, and cause behavior changes such as aggression, anxiety, and depression, but it can also worsen many progressive diseases such as osteoarthritis and some cancers. Ultimately, pain interferes with and affects the bond and special relationship you share with your beloved dog or cat.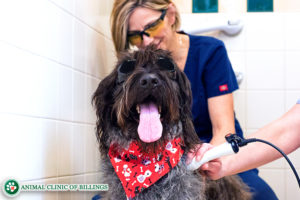 In order to combat the effects of pain in dogs and cats, our veterinarians implement an advanced, multimodal pain-relieving protocol to prevent and treat pain before it starts in your pet. Whenever possible, our veterinarians will identify the best combination of local anesthetics, NSAIDs or non-steroid anti-inflammatory medications, and narcotic pain relievers to meet your dog or cat's individualized symptoms and needs.
At the Animal Clinic of Billings, we believe that identifying and relieving pain is absolutely imperative in ensuring your dog or cat has the best chance at a proper recovery from any surgical procedure or chronic condition. At discharge after surgery, our veterinarians will send additional pain management medication home with you if needed.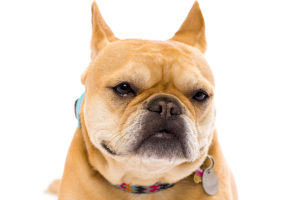 Let our highly trained and experienced team of veterinarians and veterinary technicians help you keep your pet as happy and healthy as they can be.
Call the Animal Clinic of Billings to schedule your pets next wellness examination with us today!
406-252-9499
ANIMAL CLINIC OF BILLINGS AND ANIMAL SURGERY CLINIC
providing our region's companion animals and their families what they need and deserve since 1981
1414 10th St. West, Billings MT 59102
406-252-9499