Welcome to the Animal Clinic of Billings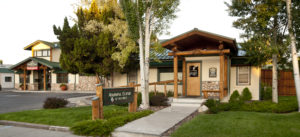 The Animal Clinic of Billings is a small animal veterinary hospital centrally located just north of Grand Avenue at 1414 10th Street West. The Animal Clinic has been caring for companion animals since its founding in 1981 by Ken Brown, DVM.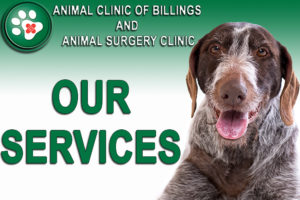 Our patients consist primarily of dogs and cats and we welcome rabbits, ferrets, and other pocket pets. In addition to routine veterinary procedures we offer many specialized surgical procedures including orthopedics, advanced dental care, and cosmetic surgery.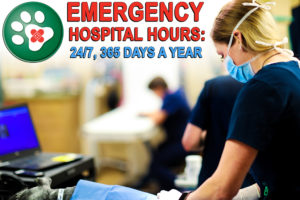 We are open seven days a week (Monday-Sunday) to serve you and your pet. Even after taking precautions, accidents and illnesses can still happen. At the Animal Clinic of Billings, emergency and critical care services are available 24/7 throughout the holiday season and year-round to help you and your pets though any situation that may occur.
Thank you for browsing our website. Here you can learn about our practice, request a prescription refill online, and contact us 24 hours a day. You can find detailed information on all of our services, learn more about our veterinarians and support staff, save waiting room time by filling out forms in the comfort of your own home, and view our in-depth library for information on diseases, infections, procedures, veterinary recommendations, home pet care, behavior issues and much more.
---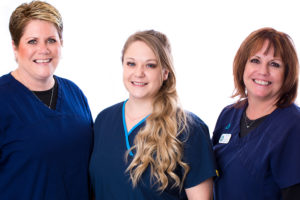 Call and speak with one of our receptionists to schedule an appointment for your four-legged friend today and receive a 20% discount on any canine rehabilitation treatment.
Office: 406-252-9499
Fax: 406-252-0796
OUR VETERINARY SERVICES
For your convenience, we've categorized our services into the following pages:
MAJOR ORTHOPEDIC PROCEDURES
If your dog or cat has a broken leg, a broken back or some other severely broken bone or fracture, our orthopedic surgeons at the Animal Clinic of Billings and Animal Surgery Clinic are here to help! Many of the surgical procedures performed by Dr. Brown and Dr. Sherburne at the Animal Clinic of Billings and Animal Surgery Clinic on any given day can be among the most advanced and cutting-edge veterinary surgical procedures. Certification to perform many of these operations requires years of specialized training after veterinary school and specialized equipment.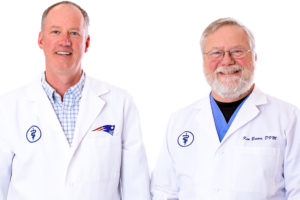 Doctors Brown and Sherburne have more than 65 years combined veterinary practice experience and have successfully managed thousands of complex orthopedic injuries.
Drs. Brown and Sherburne provide arthroscopic joint surgery, advanced ACL and CrCL injury procedures in Billings, including TPLO and TTA, partial and complete joint fusions, elbow dysplasia surgeries including PAUL, and CUE, total hip replacements, advanced limb straightening procedures in addition to many other advanced forms of spine surgery, knee surgery, shoulder surgery, pelvic fracture surgery, bone grafting, and torn or ruptured ligament repair procedures on dogs and cats at the Animal Clinic of Billings and Animal Surgery Clinic in Billings Montana.
ADVANCED VETERINARY ORTHOPEDIC SURGERY PROCEDURES WE OFFER Dogs and Cats
Learn more about our orthopedic surgery procedures and services on our ORTHOPEDIC SURGERY PAGE HERE.
---
Forelimb Surgery
Fragmented Coronoid Process Removal and Surgery
---
Hind Limb and Pelvic Surgery
Distal Tibial Growth Plate Fracture
Femoral Osteochondritis Dissecans (OCD) of the Knee
Osteochondritis Dissecans (OCD) of the Hock
---
Spine and Neck Surgery
---
Growth deformities and crooked limbs
---
Regenerative Therapy
---
Other Orthopedic Procedures Include:
Interlocking Nail Bone Fracture Repair
Minimally Invasive Plate Osteosynthesis (MIPO)
---
Additionally, listed below are many of the veterinary and medical vet services we offer dogs and cats at The Animal Clinic of Billings and Animal Surgery Clinic:
COMMON SOFT TISSUE AND MINIMALLY INVASIVE PROCEDURES WE OFFER: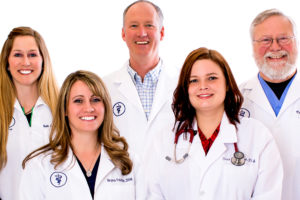 Many dogs and cats will have to undergo surgery at some point in their lives. As a pet owner, you want your companion to receive the best possible surgical care in a state-of-the-art, safe and comfortable environment. 
At the Animal Surgery clinic of Billings, we pride ourselves on making every procedure as safe as possible, using our state of the art monitoring equipment and the combined years of experience of our doctors and technicians.
The Animal Surgery Clinic of Billings is equipped with a state-of-the art surgical suite where our veterinarians perform all common procedures and many advanced orthopedic procedures, including but not limited to:
Soft Tissue Surgeries
Anal Gland Removal Surgery
Biopsies
Cystotomy Surgery
Ear Hematoma Surgery
Ear Polyp Removal
Foreign body removal
Laceration (wound) repair
Mass/lump removal
Nephrectomy (Kidney Removal)
Organ Biopsy
Oronasal fistula repair
Parathyroid Gland Tumor Surgery
Salivary Gland Problems
Skin Grafting and Reconstructive Surgery
Soft tissue tumors
Thyroid Gland / Mass Removal
Tracheal Collapse
Tumor Removal and Histopathology
Upper respiratory surgery
---
Oral Surgeries
Cleft Palate Repair
Jaw Fracture Repair Surgeries
Retained (Deciduous) Teeth in Dogs and Cats
Tooth Root Abscess in Dogs
Salivary Mucocele
---
Abdominal Surgeries
Abdominal Exploratory Laparotomy
Adrenal Gland Tumor Removal
Bladder Stone Removal (Cystic Calculi)
Bloat Surgery / Gastric Dilatation and Volvulus (GDV)
Cystotomy (bladder surgery) – for removal of bladder stones or polyps
Enterotomy (intestinal surgery) – for biopsies and removal of foreign objects
Foreign Body Retrieval
Gastrointestinal Surgery
Gastropexy (to prevent bloat)
Gastrotomy (stomach surgery) – for biopsies and removal of foreign objects
Intestinal Mass Removal
Intestinal Resection/anastomosis – when removal of part of the intestinal tract is needed due to tumor or foreign object obstruction
Liver Biopsy – for diagnosis of liver disease
Liver lobectomy – for removal of liver tumors
Liver Mass Removal
Nephrectomy (Kidney Removal)
Pancreatic Mass Removal and Biopsy
Pyometra
Spleenic (spleen) Mass Removal
Subtotal Colectomy (Megacolon in Cats)
---
Oncologic Surgeries
Anal Gland Tumors
Lymphosarcoma in Dogs
Tumor Biopsy / Removal
Mast Cell Tumor
Mammary Tumors
Nephrectomy (Kidney Tumor)
Lung Lobectomy / Lung lobe removal surgery
---
Emergency Surgeries
Abscess Treatment and Surgery
Corneal Ulcer in Dogs and Cats
GIT Intestinal Resection and Anastomosis
Bite Wound Treatment
Bloat Surgery / Gastric Dilatation and Volvulus (GDV)
Bladder Stone Removal (Cystic Calculi)
Exploratory Abdominal Surgeries
Eye Enucleation
Feeding tube placement and management
Gastrointestinal foreign body removal
Laceration repair
Pyometra (Pus in Uterus)
Rectal Polyp in Dogs and Cats
Rectal Prolapse in Dogs and Cats
Splenectomy
Vaginal Prolapse and Vaginitis in Dogs
---
Ear Surgeries
Ear Hematoma Surgery
Lateral Ear Canal Resection – Zepp Procedure
Ventral Bulla Osteotomy
Vertical Ear Canal Ablation
---
Eye (Ophthamological) Surgeries
Cherry Eye
Eye Enucleation – removal of the eye, in cases of trauma or painful/blind eye, as in end-stage glaucoma. Pets actually adapt quite quickly to enucleation surgery.
Eyelid surgery – correction of entropion (inverted lids) and lid tumors
Entropion and Ectopion Eye Surgery
Prolapsed gland of the third eyelid ("cherry eye") repair
---
Corrective and Cosmetic Surgeries
Dog dewclaws removal
Entropion and Ectopion Eye Surgery
Tail Docking and Amputation
Stenotic Nares in Dogs (narrow nostrils)
---
ANIMAL CLINIC OF BILLINGS AND ANIMAL SURGERY CLINIC
providing our region's companion animals and their families what they need and deserve since 1981
1414 10th St. West, Billings MT 59102
406-252-9499