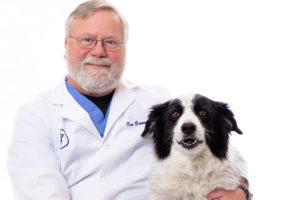 Kenneth Dale Brown, DVM

Veterinarian, Orthopedic Surgery and Clinician
Animal Clinic of Billings and Animal Surgery Clinic of Billings Founder, Owner and Hospital Director.
Former President & Member of the Montana State Board of Veterinary Medicine. Life membership with Montana VMA (Veterinary Medical Association).

 

Member of the AVMA, and the Veterinary Orthopedic Society (VOS).
"I find working with caring pet owners and providing emergency to advanced care for injured patients with our outstanding staff of doctors and assistants the most rewarding and fulfilling part of my job."
                                                                                                                      – Dr. Ken Brown, DVM
POST-DVM SURGICAL TRAINING
Advanced Spinal Surgery
Slocum TPLO Certification for ACL, CRCL injury
TTA-KYON-Swiss for Cranial Cruciate Deficient Stifle
BFX Total Hip
PAUL Procedure for Elbow Dysplasia
Arthroscopy
SOP for Bone Fractures and Spinal Stabilization
Zurich Cementless Total Hip Replacement (THR)
Interlocking Nail Bone Fracture Repair
KE – Complete and Hybrid External Fixation
Masters Level Advanced Osteotomy for ALD limb straightening
Advanced Bone Fracture Repair
Joint Fusion [Arthrodesis]
Intervertebral Disk Disease – IVDD Surgery & Medical MGMT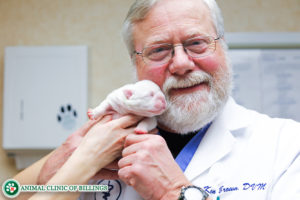 Dr. Ken Brown, a third generation Montana native, performed his undergraduate work at Montana State University Bozeman. He graduated veterinary school in 1975 with a B.S. in Veterinary Science and a Doctor of Veterinary Medicine from Colorado State University. Dr. Brown completed multiple externships and practiced in Arizona, Colorado, and California before returning to his beloved home of Montana with the dream of owning and operating his own Veterinary Hospital.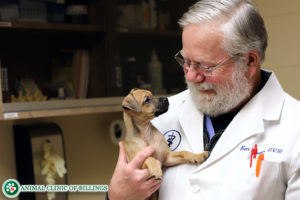 Working in emergency and surgery practices in California and Denver provided the opportunity to develop and improve the necessary skills for his lifelong veterinary passion – providing care and surgery for injured animals. In 1981, Dr. Brown founded the Animal Clinic of Billings. Later, Dr. Brown expanded the medical facility into two separate, procedure-specific practices by building an additional state of the art surgical center called The Animal Surgery Clinic of Billings.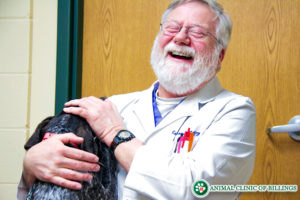 In 2006, The Consumer Research Council of America awarded Dr. Brown with the honor of being named one of the top Veterinarians in America. As founder, owner, hospital director, clinician and surgeon, Dr. Brown's special interests include care of the injured and advanced orthopedic and spinal surgery.
In 2004, as part of the Animal Clinic and Animal Surgery Clinic expansion, Dr. Brown built the first underwater canine physical rehabilitation therapy, (PRT) facility in Montana and began using veterinary laser treatments in general and orthopedic care. Additionally, the Animal Clinic of Billings and Animal Surgery Clinic were and continue to be early providers of regenerative stem cell therapy and PRP injections for veterinary patients.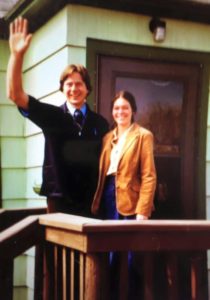 The Animal Clinic of Billings and The Animal Surgery Clinic of Billings have partnered with Washington State University (WSU) College of Veterinary Medicine and Pima Veterinary Technician School to serve as a trusted and reliable educational source for their internship programs. Veterinary students are offered the opportunity to earn credit towards their diploma, and gain valuable real-world experience by working side by side as an apprentice to the Animal Clinic of Billings's talented staff of veterinarians.
The Animal Clinic of Billings and Animal Surgery Clinic of Billings now employ a staff of more than 30 skilled, talented and friendly individuals, including four additional veterinarians that help manage the diagnostic, injured and surgical cases that are referred by other veterinary clinics throughout Montana and the surrounding states.

Personal
"I am a multigenerational native Montanan who loves to work, but cherishes spending free time with my family, animals and doing out-door activities. My wife Cathy and I have four grown children, Taylor, Hannah, Maddy and Guthrie and in addition to Billings, we have roots in Glasgow/the Fort Peck Area and the Flathead.