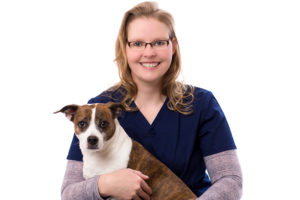 Hilaree grew up in Billings. Prior to earning her Certified Veterinary Technician title, she worked with exotic fowl and primates.  Hilaree has worked with animals since 1997, and has had 16 years of hands-on training and continuing education. During her free time, Hilaree enjoys horseback riding, camping and fishing with her family and friends.
Pets: Journey and Tani  – BoJacks, Tuff – a BoJack/Heeler mix, Keena – German Shepherd, Shelby – Domestic Shorthair, Brut, Gracie, JW and Alyssa – Horses
Interesting Fact:  She has an identical twin sister.
Favorite Quote:  "Having kids is like being pecked to death by a duck." -Quote on Hilaree's mom's wall.