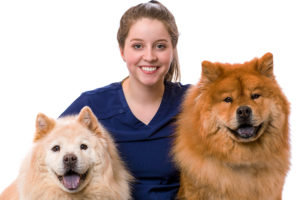 Justine O'Donnell – Kennel Attendant
Justine loves animals. So much so that she is enrolled at MSU-B? -with a Pre-vet major. Justine joined the Anima clinic in 2018. She finds working with animals and observing the Animal Clinic of Billings veterinarians attend to injured and sick pets most rewarding and hopes to someday become a veterinarian.
Justine's household includes two Chows and one Love Bird.
Education/Training:
Pursuing a Bachelor of Science Degree, Montana State University – Billings