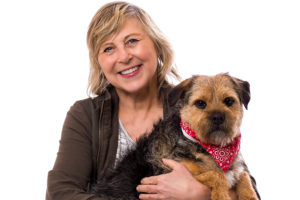 Kathleen Benoit – Marketing and Customer Outreach
Kathleen Benoit joined the Animal Clinic of Billings in 2012. She has been in communications, development, and special events coordination in Billings for more than 38 years. She is cofounder SkinnerBenoit Public Relations. 
Past jobs include director of development with the Alberta Bair Theater and executive director of the Education Foundation for Billings Public Schools, working to enhance the educational opportunities available to students in the district including coordination and management of Montana's largest school fair, Saturday Live. Kathleen has also served as special programs consultant for the Billings Police Department, the Yellowstone County DUI Task Force, and the Montana Highway Traffic Safety Division.  
Kathleen loves animals and finds working with the Animal Clinic of Billings staff most rewarding. She is in awe of the dedication and  compassion the staff has for healing pets in need is and believes working with this group of extraordinary animal care givers makes her a better person.  
Kathleen shares her home with an English Border Terrier, a mix-breed rescue dog and an orange and white short-hair domestic cat.
Education/Training:
BA Journalism, University of Montana 1976
Continuing Education:
Crisis Management, Big Sky, 2018
Excel 101 – 103. Billings, 2015
 Digital Marketing Techniques, Billings, 2014, 
Google Marketing, Billings 2013
Professional Skills:
Marketing, public relations, customer service, event coordination  
Achievements/Awards/:
American Academy of Achievement, Journalism  Category, 1976
Montana Associated Press Feature Reporter of the Year, 1979
Billings Jaycees Young Professional of the Year, 1981 
English Border  
Rescue Pooch mix breed