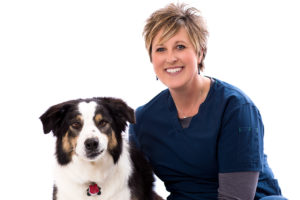 Kay Lynn grew up in Deaver, Wyoming. She earned her Associate Degree in Science from Northwest College in Powell, Wyoming and attended courses for canine rehabilitation at the University of Tennessee. She has been with the Animal Clinic of Billings since 1996. In her spare time, Kay Lynn loves barrel racing and riding horses. She also enjoys driving her daughters all over the west to compete in rodeos.
Pets: Salty – Border Collie mix, Blaze- Australian Shepard mix, Teddy – Horse, Monty – Horse, Foxy – Horse
Interesting fact about Kay Lynn: She is an avid reader. Her favorite author is Nicholas Sparks.
Favorite Quotes:
(1) "There are no traffic jams along the extra mile." – Roger Staubach
(2) "You miss 100 percent of the shots you don't take." – Wayne Gretzky